Renowned Speakers

Geoffrey-Burnstock
University College Medical School UK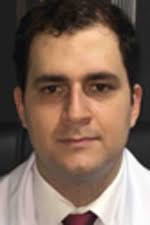 Dionisio-Figueiredo
Hospital de Urgencia Otavio Lage Brazil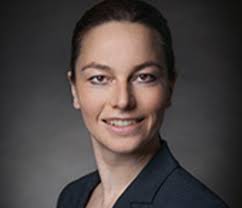 Sybille-Krauss
Deutsches Zentrum für Neurodegenerative Erkrankungen Germany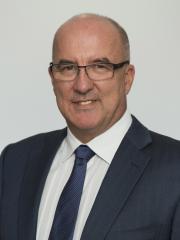 Professor Peter Silburn
Honorary Professor Queensland Brain Institute Australia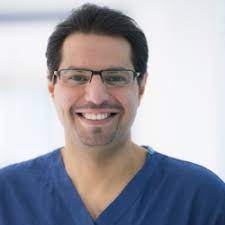 Fahad Alkherayf
University of Ottawa Canada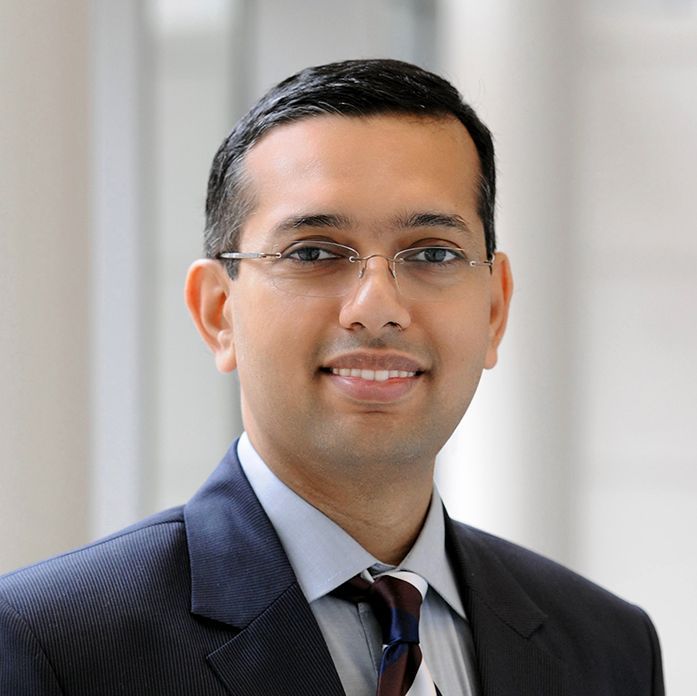 Chethan P Venkatasubba Rao, M.D., FNCS
Baylor College of Medicine USA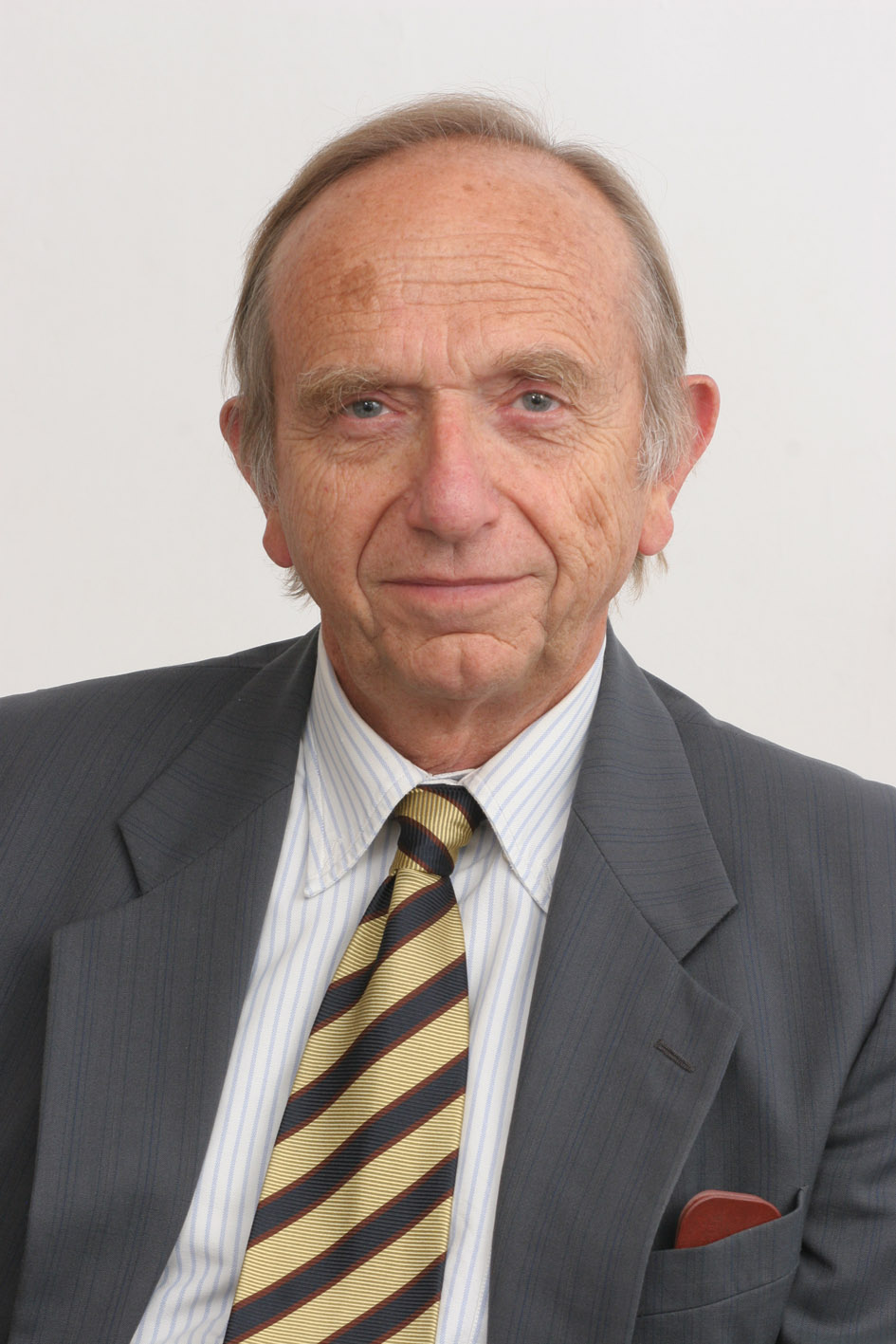 Alessandro-Morelli
University of Genova Italy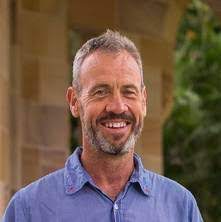 David-Rowell
Queensland Brain Institute Australia
Recommended Global Neuroscience Webinars & Conferences
Asia Pacific & Middle East
Neuro Congress 2023
About Neuro Congress 2023
Neuro conference organized by conference series has been the preeminent global conference for neurology professionals over the last 25 years and we take great pride in organising and inviting all the global delegates, to unite once again at the "36th European Neurology Congress 2023" (Neuro Congress 2023) which is scheduled during July 17-18, 2023 as Hybrid Event at London, UK and Virtually.
The conference will enlighten the theme "Exploring the Grey Areas of Neurological Research" and will focus on its agenda to bring together distinguished scientists, researchers, academicians, notable neurologist, healthcare professionals, surgeons, nurses, caregivers, pharmacists, industry icons and government representatives to discuss the latest innovations, trends, and problems in the field.
The introduction of fresh technical capabilities has spurred the evolution of neuroscience, and the rate at which these capabilities are being developed has accelerated substantially in the last decade. The objective of this conference is to generate innovative treatment ideas that will benefit individuals with a variety of brain disorders.
Through its keynote sessions, oral and poster presentations the symposium will feature cutting-edge research in every subspecialty of neurology and brain disorders whilst providing the chance to reconnect with peers from around the world. The major goal is to raise awareness about adequate mental health care, the risks associated with improper treatment, and the impact on mental health patients, as well as to discover cure options for Brain Disorder.
We provide an ecosystem that allows research findings to be communicated to the appropriate audience, allowing innovations to move forward for a better society and we hope to see you at Neuro Congress 2023.
Market Analysis
Neurology Services Market Outlook (2022-2032)

The global neurology services market is expected to reach a valuation of US$ 2,562.8 Bn by the end of 2022, and further expand at a CAGR of 5.4% from 2022 to 2032. The market is likely to reach a valuation of ~US$ 4,317.8 Bn by 2032. By service, the therapeutic services category is leading the market and held a share of about 48.7% in 2021.
Under neurology services, diagnosis and treatment of all conditions and diseases involving the brain, the spinal cord, and the peripheral nerves are taken care of. Diagnostic services determine the anatomy and physiology of the existing neurological disorder with the help of numerous techniques such as electroencephalograph (EEG), CT, MRI, and PET scan. Monitoring services, on the other hand, are used for the continuous monitoring of neurological activity of an individual to ensure timely action against the diagnosed ailment or complication.
Therapeutic services deal with the management of neurological complications when surgical intervention is not required through drug therapies and rehabilitation therapies. Lastly, surgical services are associated with complications that need to be physically resolved through surgical intervention.
One of the most important markers of an individual's brain health and capacity to think & respond in crucial situations is cognitive understanding. Evaluation of daily activities of an individual may contribute towards avoiding the deterioration of mental fitness.
The brain is a complex organ that plays an important part in a person's general health and well-being. Neurological alterations with changing age, traumas, strokes, depression, drug-use addiction, and illnesses such as major depressive disorders can have a huge impact on brain health. While some variables influencing brain health are unavoidable, other lifestyle adjustments can help.

For more CLICK HERE
Young Scientist Award
Prestigious Award for Young Researchers in Neuro Congress 2023 - "Exploring the Grey Areas of Neurological Research"
The Neurological Disorder Committee 2023 is pleased to announce the "Neuro Congress 2023" in Amsterdam, Netherlands with the theme: "Exploring the Grey Areas of Neurological Research". The Neurology Conference program deals with strategic discussions.
European Neurology 2023 Young Scientist Awards: Committee
Neuro Congress 2023 aims to recognize a prestigious award for young researchers, scientists, early career researchers, postgraduates, postdocs, interns and talented young professionals in recognition of their outstanding contribution to the conference theme. The Young Scientist Awards strive to provide young academics with strong professional development opportunities by meeting with experts to exchange and share their experiences on all aspects of neurology.
Young Research`s Awards at Neuro Congress 2023 for the nomination: Young Researcher Forum Outstanding Masters / Ph.D. / Postdoctoral thesis presentation, only 25 accepted presentations at the Young Research Forum Neuro Congress 2023.
Benefits of Best Young Scientist Award are:
Young Scientist Award Certificate of recognition and reminder of the winners.
Our conferences offer the best platform for your research through oral presentations.
Learn about career enhancement with the latest technologies over networks.
Young scientists are informed in a timely and adequate manner through this forum.
Platform for young researchers working together for better development.
Provide the opportunity to interact with established senior research and researchers around the world in the field.
Share ideas with leading researchers and mentors
It is a great privilege for young researchers to know the research areas to expand their research knowledge.
Eligibility to participate
Young scientists, postgraduates, postdocs, interns, junior professors
The presentation must take place in the scientific sessions of the congress.
Each Young Researcher / Young Scientist can only submit one paper (as first or co-author).
Age limit under 35
All submissions must be in English
Past Conference Report
Neurology Congress 2022
Conference Series hosted the event "35th European Neurology Congress" at Zurich, Switzerland during June 24-25, 2020. The conferences were organized with a focus on the themes "Can Coronavirus attack the Human Brain" was a great success where eminent keynote speakers from various reputed companies and Universities made their resplendent presence and addressed the gathering.
The event proceedings were carried out through several Scientific-sessions and plenary lectures, Conference Series would like to express a sincere thankfulness to all the Honourable guests and Keynote Speakers of 35th European Neurology Congress. We would like to convey a warm gratitude to all the Honourable guests and Keynote Speakers of Neurology Congress 2022.
Neurology Congress 2022 committee would like to convey a warm gratitude to all the Honorable guests and Keynote Speakers, Horacio Kaufmann from New York University School of Medicine, USA; Amin Hajitou from Imperial College London, UK; Manoj Malhotra from Eisai Inc., USA; Inderjit Singh from Medical University of South Carolina, USA; Annie Weir from Impact Research NZ, New Zealand; Leock Y. Ngo from Eisai Inc. USA; Sybille Krauss from Deutsches Zentrum für Neurodegenerative Erkrankungen, Germany; Viviane Rostirola Elsner from Biosciences and Rehabilitation of the Methodist University, Brazil have given a wonderful talk which makes allows the delegates and other attendees to gain the knowledge about main course of the event.
Neurology Congress 2022 Organizing Committee would like to thank the Moderator of the conference, Kurt Jellinger from Inst. of Clinical Neurobiology Austria, who contributed a lot for the smooth functioning of this event and for taking up the responsibility to coordinate during the sessions for smooth functioning of this event. We are indebted to your support.
Conference Series also took the privilege of felicitating Neurology Congress 2022 Organizing Committee, Keynote Speakers, Plenary Speakers, Chairs and Co-Chairs, Young Researchers and other attendees whose support made the conference a great success.
We also would like to thank all our Speakers, Poster Presenters and Delegates for taking out your time and sharing their research work with our peer network. We are very glad to have shared a great relationship with all these Attendees, associations and we hope to see even greater support in our upcoming events. We would also like to thank Chairs and Co-chairs of the conference, Olivier Morenon from University of Applied Sciences of Western Switzerland, Switzerland; Ursula Serdarevich from Favaloro University, Argentina; Elizabeth Simon from New York Institute of Technology, USA for a being a great support for our event to be a grand success.
A series of lectures by distinguished professionals discussed the recent trends and issues in inter-disciplinary Rheumatology and its technical advancements.
Save your dates for the most awaited event of 2023
With a great response and feedback which we received from participants and supporters from Neurology Congress 2022, we are proud to announce our upcoming conferences in the Series 36th European Neurology Congress 2023 on July 17-18, 2023 in London, UK with the theme of "Exploring the Grey Areas of Neurological Research".
Some of our conference images are as follows:
The main aim of this conference is to solicit the gracious presence of our honourable, to the upcoming conference "36th European Neurology Congress 2023" that is going to be held during July 17-18, 2023 in London, UK to share and exchange their knowledge.
It is an International platform for business delegates, B2B meetings, poster presentations, workshops, symposia, networking and more. It will offer a platform wherein you can ensure enormous exposure and networking by exhibiting products and services. Grab the opportunities, and share your innovative ideas, new technologies and Recent researches.
Neurology Congress 2023 witnesses an amalgamation of peerless speakers who enlightened the gathering with their contribution towards the prevention of Neurological related difficulties, its effects and treatment on Neurology.
For being a Experts in Neurology, we hope that this platform gives knowledge and new updates by undergoing with the several interactive sessions to encourage the exchange of innovative ideas in the field of Neurology and its advancements, in that all the session talks are consider to be a great talks which makes the delegates, exhibitor, collaborators and other speakers feels so much interesting.
Being a significant expert in this area we would like to Invite you as an International Organizing Committee Members, Speakers, Keynote speakers, Young Research forum, Sponsors and Exhibitor, etc for Neurology Congress 2023. Our goal is to deliver an outstanding program which covers the entire spectrum of research & innovations in Dementia, Neurogenerative disease, Dementia Care Management and share the cross-cultural experiences of various principles and practices.
The centre of the activity of Neurlogy Congress 2023 is to produce the clear visual definition by undergoing with Oral Presentation, Poster presentation, Workshop, Exhibition, networking and interacting session
With the feedback from your renowned Speakers, we have added some of the new Session tracks that need to be focused such as such as Neurology, Alzheimer's disease, Molecular Brain Analysis, Autonomous Neurology, Neurological Disorders, Cognitive Neurology, Neuropharmacology, Neurogenetics, Neurosurgery.
With the great support we have successfully completed Vascular Neurology Congress 2023 and we are expecting huge response and support from the Neurology Doctors, Neurology Professionals, Young researchers, Students, Delegates, Directors and other Neurology related companies to have your gracious presence at Neurology Congress 2023 on July 17-18, 2023 in London, UK to make this congress a great successful event of the year 2023.
Join our team Neurology Congress 2023 at this beautiful city of London and let's make this professional gathering a great success.
Contact us:
Georgina Henderson
Program Manager | Neuro Congress 2023
Website: https://neuroscience.global-summit.com/
To Collaborate Scientific Professionals around the World
Conference Date July 17-18, 2023
For Sponsors & Exhibitors
Speaker Opportunity
Day 1
Useful Links
Past Conference Report